Gérard, Cécile and their team, offer a tour retracing all the stages of Cognac production.
The estate lies in the heart of Grande Champagne, and has been owned by the RABY family for five generations. Gérard and Cécile RABY invite you to the lands of the Chevalier de la Croix-Maron, the inventor of double distillation, to visit the G&C RABY estate.
Through this visit Gérard and Cécile Raby will retrace the history of the family, the working tools, the pot stills and the operation of distillation, the storage of the eaux-de-vie and the production of Cognac. This journey will end with a free tasting.We offer visits by appointment from Monday to Saturday at 10:30 am and 3:30 pm.
The visit / tasting lasts 1h30. The shop on our estate is open without appointment from Monday to Friday from 9 a.m. to 12 p.m. and from 2 p.m. to 6 p.m. Tours are either in French or in English. We receive from 2 to 50 people.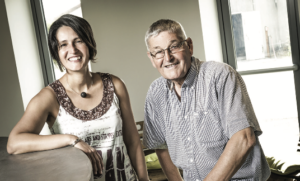 Gérard & Cécile RABY
The Estate
The estate lies on the lands of the Chevalier de la Croix Maron, Lord of Segonzac, the main character in the legend of double distillation. The RABY family has owned this vineyard since 1884. During this time the vineyard grew in size from 1.5 hectares to 12.3 hectares before reaching its present 40 hectares of vines. Today, Gérard and Cécile RABY, father and daughter, are carrying on the family tradition with their own cognac brand. Cécile RABY represents the 5th generation of winegrowers but also the 3rd generation of distillers. Guy RABY took his first steps in distilling in the 1970s with a 12 hectolitre Charentais pot still.
We have been certified HVE level 3 (High Environmental Value) since 30 August 2017.
We are committed to respecting our terroir and preserving a natural eco system. This certification is based on sustainable agriculture.
The Vineyard
Most of the vineyard is planted on the south-facing hillsides of Segonzac. All the vines benefit from the quality of the land of Grande Champagne, a chalky soil made up of clay, which retains moisture in periods of severe drought, and soft limestone which helps drain excess rainwater. This terroir gives the eaux-de-vie predominantly floral aromas, of honeysuckle and vine flower, with pronounced finesse during tasting and great smoothness. Référencés sur PARK 4 NIGHT, nous accueillons gratuitement les camping-cars pour une nuitée sur notre exploitation.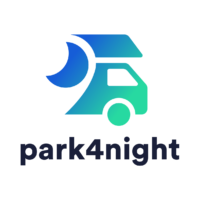 On PARK 4 NIGHT, we welcome trailers for a night on our estate.